March 2016,
Vol. 14, No. 6
Marine visits
Simpson Elementary
Simpson Elementary Teacher Liz Johnson and her 3rd grade students, pictured above, wrote letters to the troops for Veterans Day in November. Lance Corporal James Lane, an active duty Marine and resident of Suwanee, received a letter from the class while he was stationed overseas. He recently paid the class a visit.
"As we continue to explore out-of-the-box ideas that focus on creativity and innovation, we will continue to ensure that we are taking care of what is inside the box, doing the ordinary extraordinarily well."
--CEO/Superintendent J. Alvin Wilbanks,
an excerpt from his message in
MyPaymentsPlus app
Busy families can:
check account balances
review purchase history
make payments from an iPad, iPhone, or Android device
Check out these links and stay current on GCPS news and events:
Make a difference in the lives of children
GCPS is now hiring:
Teachers
Substitutes
Bus Drivers
Nutrition Workers
Career & Tech Ed Teachers
You are invited to attend an

Area Board meeting
The
Gwinnett County Board of Education
will go on the road this spring, as it does each year, meeting once in each Board member's district. All meetings begin at 7 p.m. in the host school's theater, with refreshments served at 6:30 p.m. Remaining meetings are set for
March 30
(District I,
Archer HS
),
March 31
(District IV,
Brookwood HS
),
April 12
(District III,
Duluth HS
), and
April 14
(District V,
Meadowcreek HS
). The District II meeting was March 24.
Learn more
about the schedule online.
Board updates Beliefs, Commitments
In 2006, the Gwinnett County Board of Education adopted a statement of its Core Beliefs and Commitments regarding education in Gwinnett County Public Schools. For almost a decade the beliefs and commitments have been a prominent document among the "foundational components" of the school district's strategic direction. In recent years the Board has revised several of these foundational components, including the district's vision, strategic goals, and Strategic Priorities for 2010-2020, as well as the district's definition and characteristics of world-class schools. In the fall of 2015, the Board began work on revisions to its core beliefs and commitments, building on the original statement but enhancing it to reflect the Board's collective views about the value of public education in America. A draft document was produced and shared with district leaders for feedback, resulting in a final update to the foundational component that was formally adopted by the Board at its meeting on March 17, 2016. Learn more on the system's website.
New leaders announced
Dr. Brenda F. Johnson - Principal, Baldwin Elementary
(opening in August)
Kassia G. Morris-Sutton - Principal, Norcross Elementary
Kindergarten Registration set for May 5, with online registration opening April 4
Kindergarten Registration is May 5! New kindergartners -- children who will be age 5 by Sept. 1 -- and their parents/guardians should attend the special event at their new school. Families can complete some paperwork online on the school's website, starting April 4. Times and activities vary so check the school website or call the school for details. Unsure which school your child will attend? Contact the Planning Department at 678-301-7085.
Register for Summer School for
high school students
Registration for Summer School options-- face-to-face classes, online campus classes, and classes for rising 9th graders-- is now open. Learn more about GCPS' Summer School Program online. Registration closes May 26.
Concussion Baseline Day is April 23
Establishing a baseline profile of how the brain functions is imperative to diagnosing and treating concussions. GCPS and Gwinnett Medical Center have teamed up to offer free screenings at a number of locations on April 23. Registration is required and open to everyone, ages 12 and older.
2016 graduation schedule available
May is a busy and exciting time for Gwinnett seniors and their families. Check out the graduation schedule for the Class of 2016.
Destination 2040: Help shape transportation plans for the county
Gwinnett County is updating its transportation plan and needs your help. As community members, we all have a vested interest in this topic, and as members of school communities that interest includes school safety projects that will be addressed in the updated plan. Take a moment to learn more about the Comprehensive Transportation Plan, take a survey, and share your feedback. You also can attend a community meeting. Several are planned during March and April at locations around the county.
Register now for Dual Language
Immersion programs
Families of rising kindergartners may elect for their child to learn a new language-- Spanish or French-- at one of six schools offering the
Dual Language Immersion
(DLI) program for 2016-17.
Learn more
about DLI, locations, and transfer options before the May 12
registration
deadline.
State's Parent survey closes April 1
Parents have a few more days to participate in the Climate Star survey, which is used to calculate the School Climate Star Rating for their child's school. The survey can be completed by personal computer, smartphone, or tablet, or on a computer at their student's school. Survey responses are anonymous and will be submitted directly to the Georgia Department of Education for analysis. The deadline has been extended to April 1.
Take note...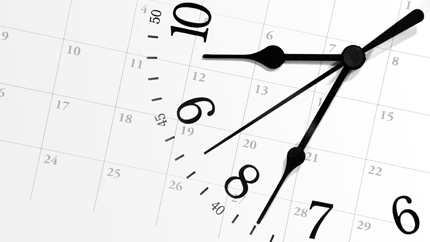 Fri.,
April 1
is a student holiday, if not required as a weather make-up day.
Spring Break is set for April 4 - 8. All GCPS offices will be closed on Fri., April 8.
Gwinnett Online Campus will reopen registration for full-time students for the 2016-17 school year on Wed., April 13. Currently, there are openings for students in grades 4-12.
The Gwinnett County Board of Education will hold its regular monthly meeting on Thurs., April 21, at 7 p.m., at the J. Alvin Wilbanks Instructional Support Center.
Keeping up with GCPS
GCPS Honors and News
- Check out the latest headlines about AP Honor Schools, new leaders, STAR Students and Teachers, and more.