April 2017,
Vol. 15, No. 7
Burnette Elementary 5th grader heading to national spelling bee
"We have some of the most outstanding educators in the profession and their dedication to their students and to providing a world-class education for students is a driving force in our district's success. I often say that we only have two kinds of employees in Gwinnett County Public Schools... those who teach and those who support those who teach. This national recognition is a testament to the reality of this statement as it highlights the hard work our teachers do every day and our district's work to support and develop educators."
--CEO/Superintendent J. Alvin Wilbanks
,
MyPaymentsPlus app
Busy families can:
check account balances
review purchase history
make payments from an iPad, iPhone, or Android device
Check out these links and stay current on GCPS news and events:
Make a difference in the lives of children
GCPS is now hiring:
Teachers
Substitutes
Bus Drivers
Custodians
Nutrition Workers
Career and Tech Ed Teachers
Lots to celebrate in GCPS!
The first three months of 2017 have been exciting ones for Gwinnett County Public Schools (GCPS) as the district has been honored four times with presitigious awards and recognitions by national organizations.
Registration open for high school
summer learning opportunities
Registration for
summer school
is open for high school students who want to make up a class or get ahead.
Summer online classes will begin on June 5 and run through June 30. Learn more about course offerings and required in-person sessions on the Gwinnett Online Campus website. Register for online classes at MyPaymentsPlus through May 24.
Face-to-face summer classes will be offered at four locations--Central Gwinnett, Meadowcreek, Mill Creek, and Shiloh high schools-- from June 13 to July 11, with no classes set for June 16, June 23, June 30, and July 4. Additional information and registration details can be found at www.gcpssummerschool.com. Registration for face-to-face classes is available through June 1. Walk-in registration for all face-to-face locations will be held at Central Gwinnett HS on June 1

from

4 to 7 p.m.
The cost for each one-semester class is $250 for current GCPS students.
Health and PE classes are open to
rising 9th graders
for both online and face-to-face classes.
Kindergarten Registration is May 4,
start online registration March 31
If you have a kindergartner who will start "big school" in August, then you have some important dates to circle on the calendar. Starting March 31, you can start registration on the school website, but you must complete the process with a visit to the school to submit birth records and required health and residence information. Plan to attend a special
Kindergarten Registration
event at your child's new school on
Thurs., May 4
. Learn more online.
DLI registration open through May 11
Next fall, six elementary schools-
Annistown
,
Baldwin
,
Bethesda
,
Camp Creek
,
Ivy Creek
, and
Trip
- will offer a
Dual Language Immersion Program
in which students learn in both English and either Spanish or French. Soon to begin its fourth year, the program builds by one grade level every year, through high school.
Registration for new kindergartners
is open through
May 11
at
4 p.m.
The schools will accept transfers if available slots are not filled by students in the school zone and families provide transportation. Families should complete kindergarten registration at their child's school (home school if seeking transfer) in addition to completing DLI registration. Learn more on the GCPS website.
Couch MS' Garner honored as
district's top media specialist

Congratulations to
Karen Garner
,
Couch MS
' media specialist, (pictured with
Principal Devon Williams
) has been named the
2017 Gwinnett County Public Schools (GCPS) Media Specialist of the Year
. The award honors a K-12 library media specialist whose services have resulted in exemplary library media programs. Ms. Garner moves on to represent Gwinnett in regional competition.
Plan to attend an Area Board Meeting
Each spring, the Gwinnett County Board of Education
goes on the road for Area Board Meetings, to share information about GCPS with the public. Each Board member will host one of the five meetings, where CEO/Superintendent J. Alvin Wilbanks will discuss the state of the school district, focusing on the district's strategic direction, recent successes, and new initiatives. Remaining dates include April 11, April 13, and April 18.
District honors transportation staff,
names GCPS' top bus managers, monitor
On
March 14
, district leaders and School Board members had the opportunity to recognize
the district's transportation professionals
for their service to Gwinnett students and their families at GCPS' 19th Annual Awards Banquet. Highlighting the evening event was the recognition of the district's School Bus Managers and Monitor of the Year (shown left to right above):
2016-17 Regular Education Bus Manager of the Year-- Mechelle Stewart; 2016-17 Special Education Bus Manager of the Year-- Lloyd Breck; and 2016-17 Special Education Bus Monitor of the Year-- Dixie Bridger
. The selection of the 2016-17 winners is the result of an extensive process. First, they were nominated by their colleagues in their transportation zone. There are 26 regular education zones and 12 special education zones. Nominees then were given a written and driving skills test. From the pool of nominees, 11 finalists were selected-- five regular education bus managers, three special education bus managers, and three special education bus monitors. A judging committee selected the winners for each category from among the finalists.
Georgia Milestones testing in April, May
This spring, GCPS students will participate in the state's
Georgia Milestones assessment program
. Students in grades 3-8 will take
End of Grade (EOG) assessments
in English language arts (ELA) and mathematics while students in grades 5 and 8 also are assessed in science and social studies. Gwinnett students in grades 3-8 will participate in the End of Grade assessment between
April 17
and
April 28
. During the testing window, Gwinnett students in grades 3, 4, 6, and 7 will test on four days-- two for mathematics and two for ELA-- for approximately one hour on any given day. Students in grades 5 and 8 will test for 60 to 90 minutes on six separate days-- two for math, two for ELA, one for science, and one for social studies. The window for
End of Course (EOC) assessments
for designated high school courses is
April 26
to
May 12
. The tested courses are 9th Grade Literature and Composition, 11th Grade American Literature and Composition, Algebra I, Geometry, Biology, Physical Science, U.S. History, and Economics. Online, families can find
tips for supporting their student at test time
and, if needed,
ways to help a student manage test anxiety
.
Gwinnett schools announce
graduation schedule

The excitement is building for the Class of 2017! The graduation schedule for all GCPS high schools is now available online.
Vote for favorite school, best employer in GDP Reader's Choice Awards
Here's your chance to brag on your favorite GCPS school! The Gwinnett Daily Post is conducting its
2017 Reader's Choice Awards
. A group of schools has already been nominated for
Best Public School
. If you don't see your favorite school, add it! Participants can vote once daily through midnight on
April 30
. The school district also is nominated in the category of
Best Employer
.
Check out Essentials newsletter!
The spring issue of
Essentials
takes a look at some of the ways Gwinnett middle schools are meeting the unique needs of their students as well as brief notes on summer school, information and opportunities for rising kindergartners, budget dates, an invitation to Area Board Meetings, and a special insert updating the district's building program.
2017-18 Gwinnett Online Campus
registration to reopen April 11

Registration for
Gwinnett Online Campus
for the 2017-18 school year has closed, but will reopen
April 11
for those grades with openings. Interested families should visit the school's website for updates.
Calendar notes...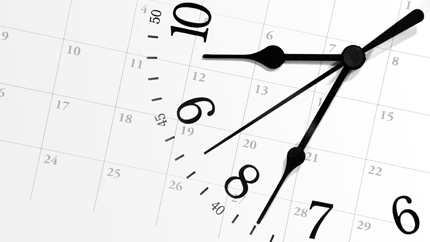 During the Board budget work session on Tues., April 11, the adoption of the tentative budget will take place. May 11 and May 18 are the first and second public budget hearings, respectively, with the submission of the final budget and adoption of tentative millage rate scheduled for June.
The Gwinnett County Board of Education will hold its regular monthly meeting on Thurs., April 20, at 7 p.m., at the J. Alvin Wilbanks Instructional Support Center.
Find copies of the

2016-17 student calendar and 2016-17 testing calendar online.
Keeping up with GCPS
GCPS Honors and News
- Check out the latest headlines about GCPS' national honors, award-winning educators, state-honored students, and more.
Stay Connected to GCPS